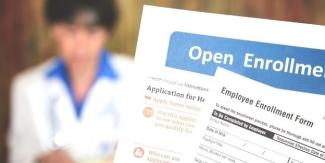 Annual Enrollment for Government Employees
It's that time of year again! No, I'm not talking about the holidays or football season; I'm referring to open enrollment season. You may have already started receiving notices from your employer about all the changes coming to your employee benefits. While you probably have more exciting things you would rather be doing (early Christmas shopping, anyone?), it's important to review your benefits and take advantage of this opportunity to improve your coverage. 
The open enrollment period for your 2023 coverage begins on November 14th and continues until December 12th. This is your chance to review your coverage, learn about any benefit or cost changes, and make some decisions. Here's what you need to know about the annual enrollment for government employees this year. 
Does Open Season Apply to Me?
If you are enrolled in the Federal Employees Health Benefits (FEHB) program, the Federal Employees Dental and Vision Insurance Program (FEDVIP), or you take advantage of the Federal Flexible Spending Account Program (FSAFEDS), you should pay attention to this annual enrollment period. Life insurance and long-term care insurance programs are not included during this time. 
What Can I Do During Open Season?
For both the FEHB and FEDVIP programs, federal employees can enroll, change their plan, make adjustments to their plan options, update enrollment type if their family's coverage needs have changed, or cancel their plan. If you choose to do nothing, your plans will automatically continue.
That is not the case with the various federal FSA programs. If you do not re-enroll during open season, your FSA will lapse. Even if you don't want to contribute for 2023, keep in mind that any unused funds from 2022 will not carry over if you don't re-enroll.
What's Changing?
Every year there are typically some increases in premium costs and individual plans may change their option. The U.S. Office of Personnel Management (OPM) includes specific details and the new 2023 premium rates on its website (NOTE: This will be updated with the new rates in November 2022.) You will also find resources to compare plans and information applicable to your job or status (active employee or retired).
Start by thinking about the health needs you experienced this year and whether or not your health insurance met those needs. Then think ahead to next year. Are there any life changes coming your way? Will you be getting married? Adding to your family? Are you taking new medications now? If so, consider increasing your coverage or adding coverage for your spouse.
The Takeaway 
Life is busy, but it's important to prioritize making time for reviewing employee benefits. You've put in the hard work and have earned it, so make sure you maximize your benefits and use your open enrollment period to make decisions that align with your goals. Remember to reach out to your HR department if you need help reviewing your options. Oftentimes they have scheduled meetings or webinars to highlight that year's benefits and can walk you through the process and answer any questions you may have. 
If you'd like help making better decisions about your retirement, we're here for you. At Bridgerland Financial, we bridge the gap between work and retirement. If you're looking for an advocate to provide support, resources, and education about your retirement plan and federal employee benefits, we would love to work with you. Schedule an appointment online or reach out to us at david.packer@bridgetoretire.com or (435) 535-1630.
About David
David Packer is founder and financial advisor at Bridgerland Financial, an independently managed financial firm in Utah. With 20 years of industry experience, David serves his clients by helping them bridge the gap between their working years and their retirement. He provides tailored, comprehensive financial plans to his business owner and individual clients so they can retire with confidence. David has a bachelor's degree in finance and holds the Chartered Retirement Planning Counselor℠, CRPC® credential. Outside of the office, David loves to spend time with his wife and five kids and stay involved in his community. He currently serves on the board of directors of the Cache Valley Chamber of Commerce. He and his wife, Melonie, spent years as foster parents and eventually adopted their foster children. David loves playing and watching all kinds of sports, including officiating high school sports and won't turn down a good board or card game. Learn more about David by connecting with him on LinkedIn.