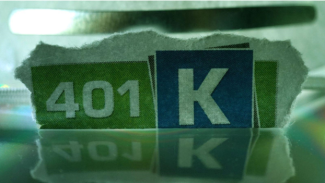 Do You Need Help Consolidating Old 401(k) Accounts?
By David Packer
Most Americans change jobs every few years and therefore have multiple employer-sponsored retirement savings accounts from previous jobs. Keeping track of old 401(k)s can be a bit of a challenge.
The good news is that there's a way to streamline the management of your retirement savings and possibly maximize your returns: account consolidation. Let's take a look at how it works and why it may be a good option for you.
Understanding Your Consolidation Options
Different retirement plans have their own benefits, but also their own set of rules. It's important to first get an understanding of the rollover options available to you. You may or may not be able to roll some types of accounts into others; some accounts only allow rollovers once every 12 months; and some only let you roll over after two years.
Is Consolidating Right for You?
How do you know if it's time to consolidate? There are a few things you'll want to consider before consolidating multiple retirement accounts.
What kind of benefits and features do your retirement accounts offer?
Are there similar investment options in all your accounts?
What are the fees like on each of your accounts?
Can you roll over previous plans to a new employer? Or do you need to move to a self-directed retirement account?
You'll want to do your research to answer these questions before you make any moves. And remember, you don't necessarily need to consolidate everything into one. You can merge some while keeping others open. What's best for you will depend on your specific situation and goals for retirement.
Benefits of Consolidating Multiple Retirement Plans
When it comes time for retirement, there are several benefits of consolidating multiple plans into one account.
Here are just a few benefits to consider:
Reduced investment fees: Fewer retirement accounts can also mean fewer fees. Instead of paying fees for each of your account management services, you only need to pay one—meaning more of your money can grow.
More opportunities to save: You can't contribute to an old employer-sponsored 401(k). You need to roll over the account to a new 401(k) or a self-directed account so you can continue contributing to that retirement fund.
Reduced administrative work for you: Fewer accounts mean simpler management. You don't need to worry about managing investments and documentation across different platforms. For example, instead of three different monthly statements, you just have one. You can see all your investments in one location for more cohesive planning.
Simpler portfolio rebalancing: When it comes time to rebalance your portfolio, having all your accounts consolidated makes it easier to calculate your asset allocations.
Easier calculations and withdrawals of required minimum distributions: If you have multiple 401(k)s at retirement, you will eventually need to take required minimum distributions (RMDs) from each of those accounts. When juggling multiple accounts, you risk missing a required minimum distribution or risk withdrawing the incorrect total amount, for which the IRS can make you pay a penalty. Having a single account makes RMDs much easier.
A clear picture of your money: Consolidating your accounts allows you to clearly understand how well your investments are working for you while enabling you to easily tweak the account to meet your retirement goals.
Lastly, one of the biggest benefits of consolidation is saving time. Time is one of your most valuable assets. Having one consolidated account means you'll spend less time managing all your accounts and instead spend it doing what you love.
I Can Help You Consolidate and Maximize
Consolidating can mean greater returns and less headache in the future, but it can be challenging to navigate the process. If you have multiple retirement plans, I'd love to talk about how I can help you maximize your returns during a complimentary get-acquainted meeting. Schedule an appointment online or reach out to us at david.packer@bridgetoretire.com or (435) 535-1630.
About David
David Packer is founder and financial advisor at Bridgerland Financial, an independently managed financial firm in Utah. With 20 years of industry experience, David serves his clients by helping them bridge the gap between their working years and their retirement. He provides tailored, comprehensive financial plans to his business owner and individual clients so they can retire with confidence. David has a bachelor's degree in finance and holds the Chartered Retirement Planning Counselor℠, CRPC® credential. Outside of the office, David loves to spend time with his wife and five kids and stay involved in his community. He currently serves on the board of directors of the Cache Valley Chamber of Commerce. He and his wife, Melonie, spent years as foster parents and eventually adopted their foster children. David loves playing and watching all kinds of sports, including officiating high school sports, and won't turn down a good board or card game. Learn more about David by connecting with him on LinkedIn.